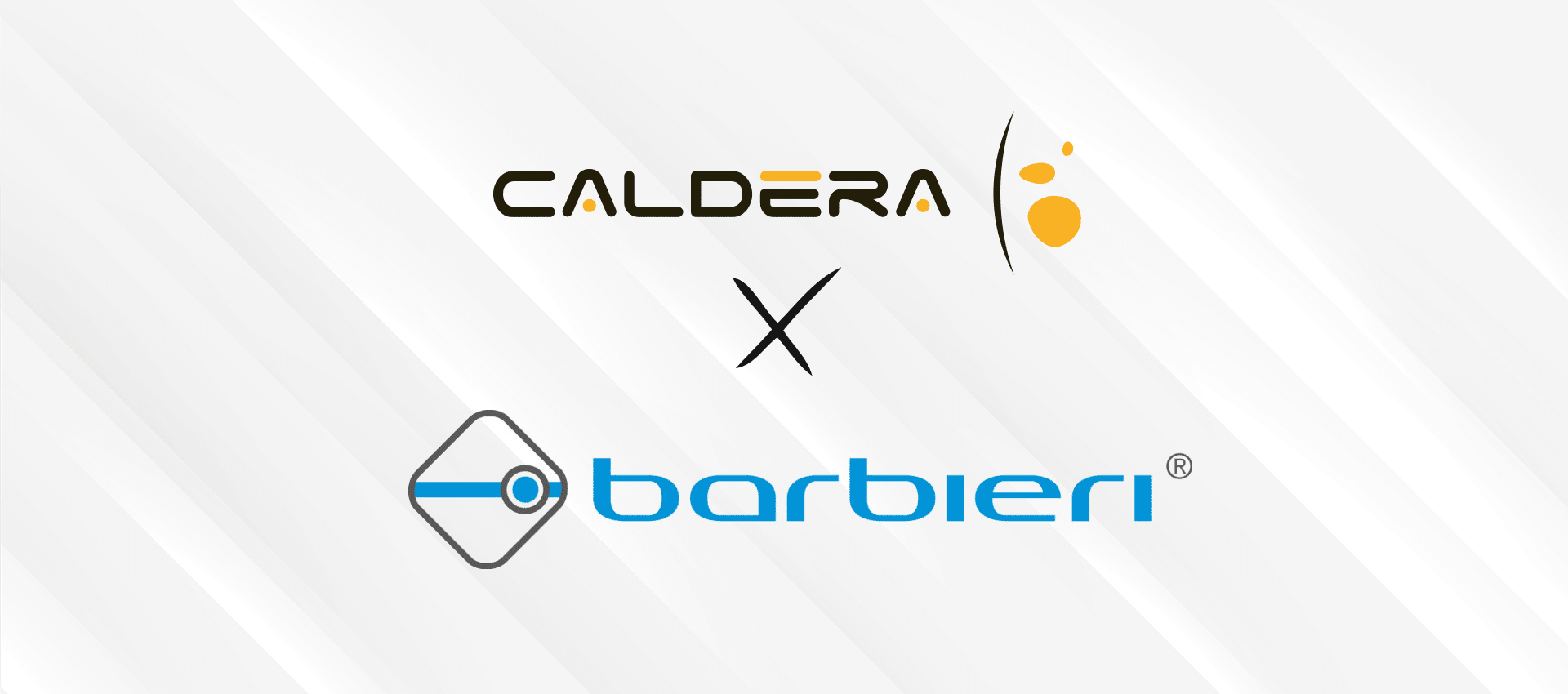 Press Releases
Caldera and Barbieri sign cooperation agreement for distribution of Barbieri electronic products
May 17, 2022
In a new agreement that reinforces their historical partnership, Barbieri appoints Caldera as the master distributor for all Barbieri electronic solutions in a variety of countries worldwide.
As a long-standing strategic partner of Barbieri, Caldera was already selling Barbieri solutions to provide their customers with powerful color-measurement technologies to complement the CalderaRIP software. Over time, Caldera has accumulated strong sales and technical experience in Barbieri's products, putting them in an ideal position to increase Barbieri's global presence and availability.
From April 2022, Caldera will distribute the complete Barbieri product range, with the objective of reinforcing both brands' ongoing partnership, while increasing customer performance and satisfaction.  
Barbieri electronic's range of spectrophotometers includes the following models:
Spectro LFP qb
Spectro LFP qb Textile Edition
SpectroPad DOC
Spectro Swing
Spectro LFP S3
Following this agreement, Caldera is becoming the Master Distributor for all Barbieri products worldwide, with the exception of the following countries: United States, Canada, China, Taiwan, Hong-Kong, Vietnam, Philippines, Korea, Germany and Italy.
Barbieri's range of measuring devices will be available in two different lines— the blue Barbieri line and the orange Caldera line.  
Sebastien Hanssens, Caldera's VP Marketing & Operations, says, "We're incredibly excited about this opportunity to expand our strong business relationship with Barbieri. The products are top of the class for color management in our markets, and at Caldera, we have always focused on developing software which helps our users deliver outstanding color quality." 
Stefan Barbieri, CEO, says, "In appointing Caldera Master Distributor for Barbieri products, we're cementing one of our most important business partnerships. Caldera has consistently demonstrated an excellent understanding of our product range and our mission, and I feel confident that we have a firm future working together." 
About Barbieri electronic
Founded in 1983 in Italy, Barbieri electronic develops and produces intelligent color measurement technologies for digital printing professionals. Their market-leading solutions enable printing professionals to achieve precise, true colors across a wide range of media in large-format, flatbed and industrial printing environments.  
About Caldera
Headquartered in Strasbourg, France, Caldera is a software company developing innovative solutions for the large-format digital printing industry. Since 1991, their award-winning programs help print service providers to improve their productivity, cost-efficiency and color output. Caldera solutions provide advanced color management, prepress and image processing tools for the graphics, signage and textile markets.
Press contact: Sebastien Hanssens, VP Marketing & Operations