Products
CalderaRIP supports the new HP Latex 2700 & 2700W
November 03, 2022
Print software company Caldera has announced that CalderaRIP V16 is officially certified for use with the new HP Latex 2700 & 2700W printers. These new drivers expand the software's long list of supported peripherals for large-format printing.
Increase your production efficiency
Launched in October 2022, the HP Latex 2700 & 2700W range delivers increased print quality, raw speed and white ink capabilities to help PSPs increase their production and tackle new value-added applications— while reducing their environmental impact with water-based inks.
Investing in this new range makes it possible to diversify your print offering into added-value applications, with an extra-wide printing surface, an extended gamut and unbeatable media versatility.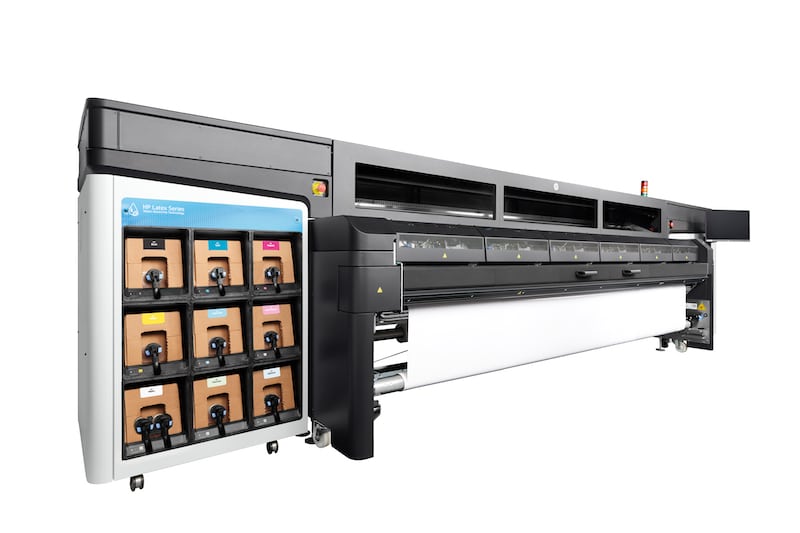 Drive your HP printers with Caldera
CalderaRIP has been officially certified for use with HP Latex 2700 & 2700W printers. CalderaRIP is a versatile RIP solution designed to increase productivity while reducing production costs. Fully scalable, the software matches a large range of digital printing applications and production environments— including small, medium and industrial print shops.
Deliver vibrant, accurate colors
Benefit from an outstanding ICC profiling engine, the X-Rite i1Prism Profiler, to achieve smooth gradients and unmatched color precision and, regardless of the substrate & printing technology
Ensure a reliable reproduction of all designs on any surface with Adobe PDF Print Engine 6
Benefit from extensive spot color libraries (Pantone™️, HKS™️, PPG™️, NCS™️ and RAL™) to match the needs of your customers
Optimize ink & media usage to reduce costs
Reduce media waste with smarter image placing on your layouts (Contour Nesting)
Reduce ink usage while maintaining the quality of your prints (InkPerformer)
Save valuable time in production
Easily find, archive, delete or (re)print any job using one interface (CalderaJobs)
Automate the production of wallpapers & repeated textile patterns (Step&Repeat)
Leverage job metadata to automate job submission (SmartImport)
Scale up your production to the next level
Drive your entire print & cut fleet with one licence
Benefit from premium cutter support for the peripherals of our partners, Summa, Zünd, Fotoba and Matic with the GrandCut and Trimmer options.
Client-server architecture
Hardware acceleration
Combine your RIP with PrimeCenter & regroup jobs for white underflood and overflood way before production to optimize your workflow & deliver all your jobs on time
HP & Caldera, the perfect match
Caldera is proud to be selected as one of the very few RIP solutions recommended by HP to drive their large-format printers. This selection offers confidence that CalderaRIP continues to exceed HP and customers' expectations. Maximize your HP investment with state-of-the-art color management tools and advanced print & cut features to deliver perfect results while increasing your productivity.