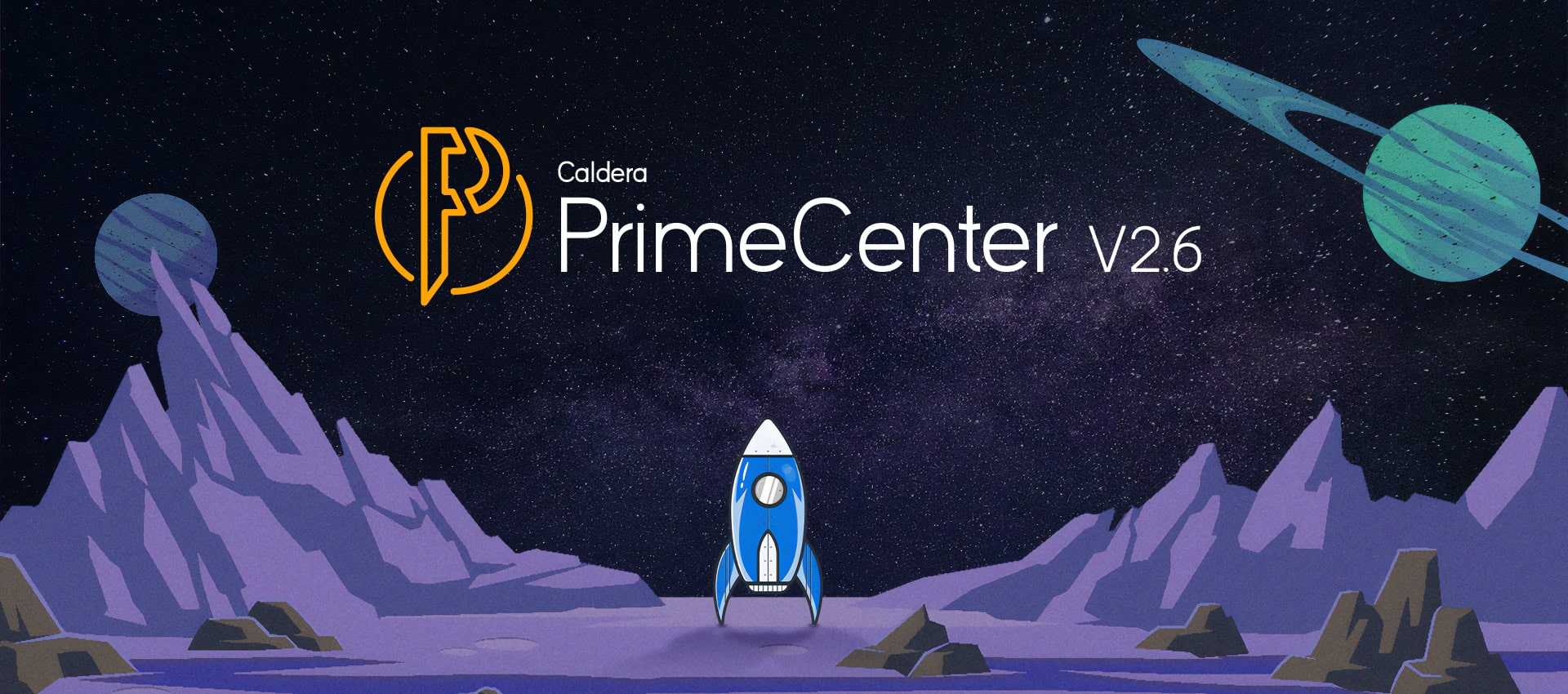 Products
Releasing PrimeCenter 2.6
October 11, 2023
Enhance your prepress workflow
Caldera has announced the release of a new version of PrimeCenter, its job preparation and nesting software. Version 2.6 brings a range of improvements to enhance user experience and flexibility, making it an excellent tool for professionals in the digital printing industry.
What's New in PrimeCenter 2.6
Highlights of this new version include the support of ZCC4 drivers and several improvements to increase operator flexibility. Read the complete changelog on HelpDesk for more information.
Official support of macOS Sonoma, launched on September 26. Click here for more information about our OS compatibilities.
Seamless integration with ZCC4 drivers: PrimeCenter 2.6 officially supports Zünd's large format cutting tables using ZCC4 drivers. This enhancement broadens compatibility, allowing a wider variety of cutting devices to work in harmony with PrimeCenter.

Most used profiles: PrimeCenter now displays the ten most frequently used profiles at the top of the profile list. These profiles are calculated based on the number of times they are applied across all recipes, with separate counts for input and output profiles. This addition streamlines the user experience, helping operators access their preferred settings more efficiently.

On-the-Fly Print Directory Selection: Users of PrimeCenter Pro and Max packages can change the destination directory for print files on the fly. This feature enables semi-automated workflows to be more efficient. No need to pause and reconfigure – simply select the desired directory from the print actions drop-down list and keep your printing process on track.

Optional Barcode Orientation Information: In previous versions, orientation information was included by default in barcodes, which was necessary for high-end cutters like Zünd and Kongsberg cutting tables. However, this caused issues for other cutters that didn't require this information. Version 2.6 addresses this by introducing an "Add orientation information" toggle in the Cutter section. Users can now choose whether to include orientation information in the barcode, with the toggle set to 'off' by default. This change provides greater flexibility in barcode generation.
Update your PrimeCenter
Starting from version 2.6, PrimeCenter updates must be done through CalderaDock, Caldera's software & license management application.
CalderaDock serves as the central hub for managing all Caldera software and licenses. It simplifies the update process, ensuring users can easily install and update their software from a centralized, secure interface. Accessing resources and keeping your software up to date has never been more convenient.
Download CalderaDock on our customer portal.
Get started with PrimeCenter
Contact us to get a custom demo with our specialists!