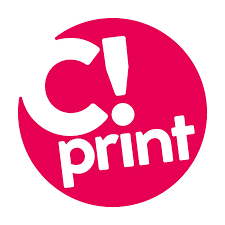 Events
CalderaRIP new vision to be in full view at C!Print 2017
January 30, 2017
Following a sequence of high-profile launches last year, Caldera confirms that it will demonstrate its new vision and product portfolio to its national market at C!Print Lyon next week. The exhibition, taking place between 31st January and 2nd February, will provide the French market with its first opportunity in 2017 to discover Caldera's reimagined software suite. Caldera, a long-term supporter of C!Print, can be found at stand 2H30-32.
"We know that V11 provides Caldera users with stability, speed and quality – now we're using it as a base to address growth and diversification," explains Sébastien Hanssens, Vice President of Marketing Communications, Caldera. "From that foundation we can now help users to build a full end-to-end workflow specified to their business, whether they're in graphics, textile or industrial production."
Caldera will show C!Print visitors how to create a complete web-to-print solution by linking WebShop and StreamLive, both SaaS applications, with their core RIP package. WebShop is the industry's only web-to-print tool developed specifically for wide-format digital print, built on a robust and reliable e-commerce platform. By combining WebShop with Caldera's production management software, StreamLive, customers can create a true, complete workflow to access new revenue while streamlining their print operation.
This vision for a modular workflow isn't limited to display graphics and sign-making. Caldera will play a central role in C!Print's Plug&Play demonstration area which, this year, is dedicated to textile printing. Digital production is increasingly attractive to those producing onto fabric, which is why Caldera has developed a premium, unified solution for this market. While TextilePro features advanced design, colour, media control and pattern functions vital to this market, ColorViewer provides a combined hardware and software tool for softproofing and approval. Visitors interested in soft signage, interior décor, industrial textiles, apparel and garment production can all benefit from a trip to this Plug&Play showcase.
Caldera's experts will also share their wisdom at specific sessions during C!Print's conference programme. Hanssens will present twice in the main conference space on Wednesday 1st February about Digital signage for print shops (12:00) and What you need to know about brands and colour (14:00), while colleague Simon Pflieger will, at 15:00 on Tuesday 31st January, host a Workshop on color management. Geoffrey Bailly will be in the IMAGE LAB feature on Thursday 2nd February at 13:00 to educate visitors about Production workflow for print houses, taking them through the steps towards a more efficient production operation.