Products
New Agfa Oberon RTR3300 driver for CalderaRIP
January 19, 2023
Caldera has announced the support of the Agfa Oberon RTR3300 for CalderaRIP Version 16. This new driver expands Caldera's portfolio of supported devices for wide-format digital printing.
The Agfa Oberon RTR3300 is a high-end roll-to-roll printer with a 3.3-meter width, combining exceptional productivity and quality. Robust and reliable, this device covers a wide range of media and applications, including mesh and backlit printing, without compromising on color consistency.
Furthermore, the UV LED technology comes with significant benefits to save time and reduce your production costs— high versatility, high-productivity, and low energy consumption.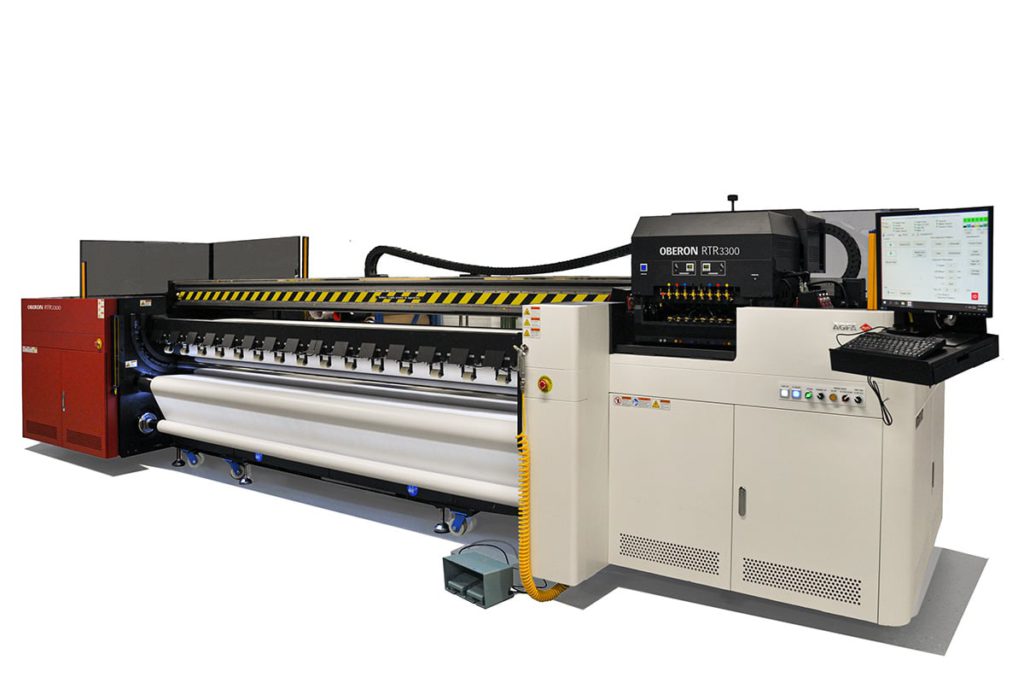 Drive your Agfa printer with Caldera
Driving the Agfa Oberon RTR3300 with CalderaRIP is the best way to make the most out of the printer's speed and versatility. Indeed, Caldera currently supports more than 1600 large-format printers and cutters from various manufacturers, making it the perfect choice for print shops using several peripherals from different brands. Streamline your printing workflow and save valuable time by using one single, user-friendly interface.   
When it comes to color accuracy, our market-leading RIP solution embeds premium components to always ensure perfect results no matter the application or substrate: the latest version of the powerful Adobe PDF Print Engine ensures a reliable reproduction of your designs on any surface, while the outstanding X-Rite i1Prism Profiler manages ICC profiling to let you keep control over your colors and ensure smooth gradients.
Furthermore, CalderaRIP is fully compatible with PrimeCenter, our prepress solution designed to help print shops optimize their file preparation for printing and cutting. PrimeCenter offers a range of features, including nesting, preflight, annotations, cut marks management and double-sided printing to cut down errors and media waste and increase the profitability of your printing business.
Thousands of print shops around the world have already chosen Caldera for its reliability and performance. Don't hesitate to contact us to request a product demo or to discuss with a sales representative.