Products
New Mutoh XpertJet Drivers for CalderaRIP
January 26, 2023
Caldera has announced the official support of Mutoh XpertJet 1682SR Pro and XpertJet 1341WR Pro printers for CalderaRIP Version 16. These new drivers expand Caldera's long list of supported peripherals for wide-format production.   
XpertJet 1682SR Pro— A robust choice for signage applications
The XpertJet 1682SR Pro is a 64" (162cm) sign & display printer designed for outdoor and indoor signage applications. This robust and reliable model delivers quality output and fulfills the requirements of today's sign professionals.
This Mutoh model is best suited to produce sign & display graphics such as vehicle wraps, signage, stickers and labels, interior décor, soft signage, POS displays and fine arts.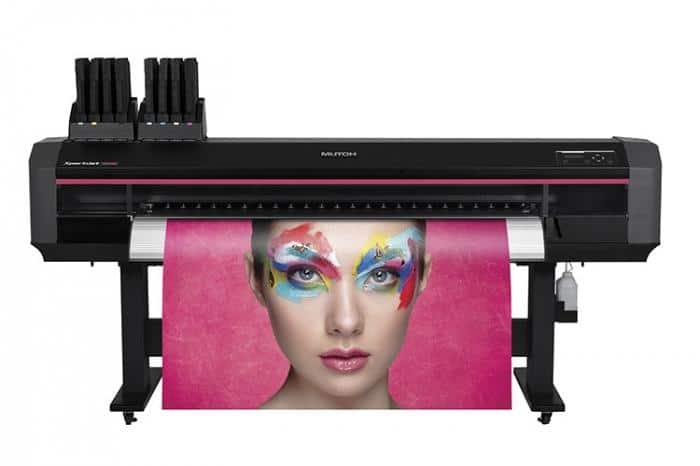 XpertJet 1341WR Pro— A compact printer for versatile applications
The XpertJet 1341WR Pro delivers consistent quality for both high-volume production runs and short print runs.
This versatile 54" water-based model makes it possible to produce in-store textile décor graphics and displays, personalized home decoration, textile banners, fast-fashion, shirts, sportswear, vivid posters, and even custom products on all types of polyester-coated or polyester-based rigids, gadgets and flexible materials.
Drive your Mutoh printers with Caldera
1. A versatile and scalable RIP for all your applications
Highly versatile and fully scalable, CalderaRIP has already been adopted by thousands of print service providers around the world to increase productivity and tackle print & cut, indoor and outdoor applications. From True Shape nesting to tiling and double-sided printing, our software embeds a range of powerful prepress tools to manage your large-format projects while saving time, reducing manual errors and avoiding media waste.
2. High-color quality no matter the application
When it comes to color quality, our RIP delivers high-quality results on all types of substrates.
Not only does it come with the possibility to use white and varnish spot inks easily, but it also embeds premium components for color management. The latest version of Adobe PDF Print Engine ensures the accurate reproduction of your designs, and the outstanding X-Rite i1Prism Profiler embedded in EasyMedia makes ICC profiling easy for all users. Achieve smooth gradients and accurate colors on all types of substrates and across the printers of your fleet.
3. More productivity with innovative automation features
With CalderaRIP, you can automate simple & complex tasks to save time across your workflow. For example, the Smart Hotfolders make it possible to process multiple jobs simultaneously to avoid bottlenecks. Combined with the SmartImport* feature, job submission into the software can be automated in order to save even more time and avoid all unwanted errors.
*SmartImport is available for users with a CalderaCare subscription. Discover the benefits and exclusive features of CalderaCare.