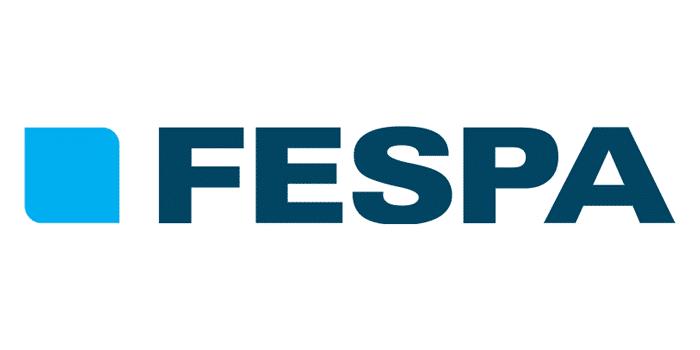 Press Releases
Caldera to join the SportsFactory team at FESPA 2018
April 07, 2018
Caldera is set to join forces with a raft of leading names in the print industry to create a new production concept for the floor of FESPA 2018, which takes place in Berlin from 15 to 18 May. MS Printing Solutions, JK Group, Monti Antonio and Zund will also be involved in the new initiative. The innovative 250 m2 SportsFactory booth will demonstrate a full production workflow for the creation of customized football jerseys. Visitors to the booth, sponsored by Dover Digital Printing, will be able to experience the entire production process from the initial design of a new shirt through to printing, cutting and sewing to make it ready for delivery. The production area will be complemented by a Sports Bar, designed and decorated using digital printing technologies, and a pop-up store showcasing digitally printed football jerseys and graphics.
Caldera will be demonstrating a number of its market-leading software solutions through a production process of the following steps: design, customization, order, print file creation, printing, heating, cutting, sewing. Caldera RIP software will be used to drive an MS Printing Solutions JP4 digital textile printer and Zünd cutting equipment, while the company's StreamLive workflow solution will be used to demonstrate production management and job tracking. The process will use inks provided by Kiian of the JK Group and heating solutions from Monti Antonio. StreamLive will also provide extensive statistics about the jersey production process as it happens, including details of media usage, ink usage, time of printing and the production schedule.
"There will be plenty of action on the booth," says Caldera's Vice President Marketing & Communication Sébastien Hanssens. Visitors will see football uniforms being designed and customized using a Web2Print solution, and then the prepress automation to send the print files to the RIP software. Caldera's RIP will drive the Print-to-Cut workflow across the printer, calendar and cutter. The sublimation printed jerseys will then be sewn in the booth, creating completed orders of customized sportswear.
"We're very excited about the SportsFactory," says Sebastien Hanssens. "It's giving us the opportunity to create a live printing application at FESPA Berlin, demonstrating to potential customers how a complete workflow solution looks in action. And with the Football World Cup just around the corner, we're confident it's going to generate a high level of interest with both the delegates and the print industry press. We've brought together the best-in-class products to create a complete digital workflow factory concept – the SportsFactory will be both informative and fun. Sponsorship is a key element in today's world of sports and we're thrilled that Dover Digital Printing is sponsoring this initiative."
Press contact:
Sebastien Hanssens
Vice President Marketing & Communication