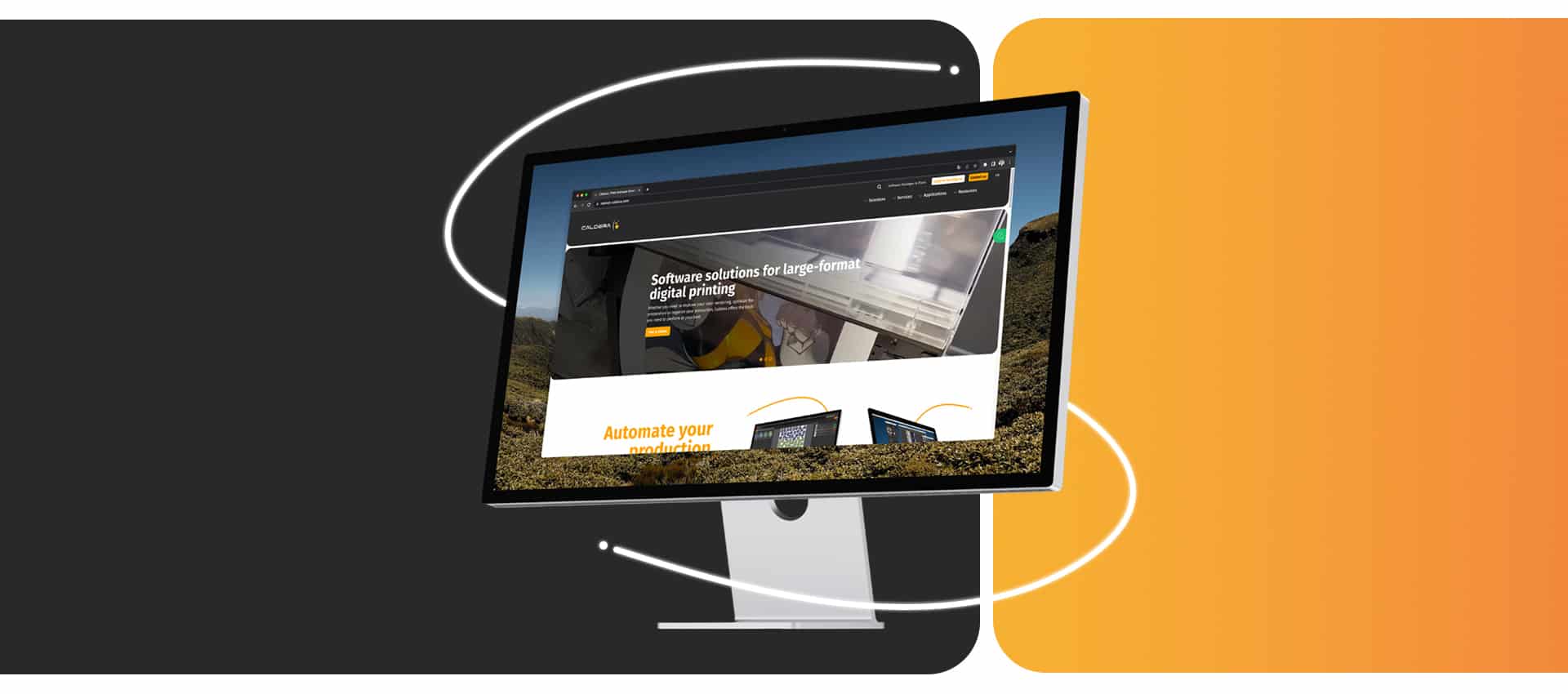 Company News
Unveiling the brand-new Caldera Website  
October 12, 2023
We are thrilled to present to you the fresh face of Caldera! Our brand-new website marks an exciting chapter in our journey, and we are delighted to take you through the reasons behind this transformation.
Reflecting our evolving portfolio
Caldera has made its mark with market-leading RIP software, but our growth doesn't stop there. Our new website reflects the evolution that has been underway for several years. In addition to the cutting-edge RIP software that has become synonymous with our name, we now proudly offer a range of solutions designed to automate every aspect of your print & cut production, from prepress to finishing.
This new website better reflects our solutions for large format digital printing— and is a prelude to the future arrival of new products in our portfolio. Stay tuned for new innovations!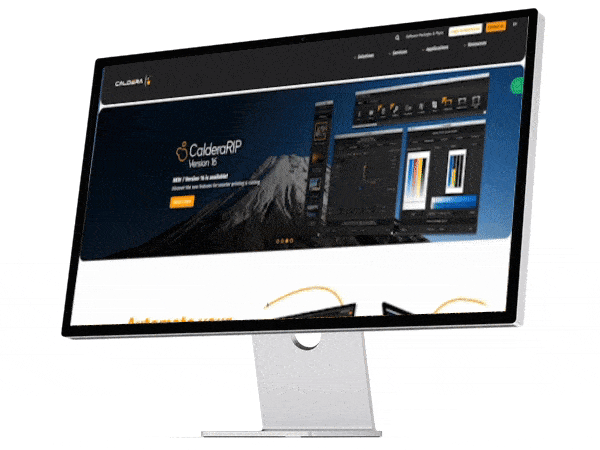 A platform tailored for all our users
We understand that our users come from diverse backgrounds, and we've crafted an experience that caters to everyone. Whether you are operating in a small print shop or in an industrial production environment, whether you are a Caldera customer or partner, and whether you're a longtime member of our Caldera family or you've just discovered us, our redesigned platform is designed to offer you an enhanced experience that is intuitive, seamless and engaging.
Empowering you with useful resources
Caldera has always been about more than just software. We are committed to empowering you with the tools you need to deliver perfect results in your daily operations. Beyond our software solutions, our commitment shines through our blog articles, comprehensive documentation, enriching webinars and training courses.
Our new website makes accessing these valuable resources simpler and more straightforward than ever before.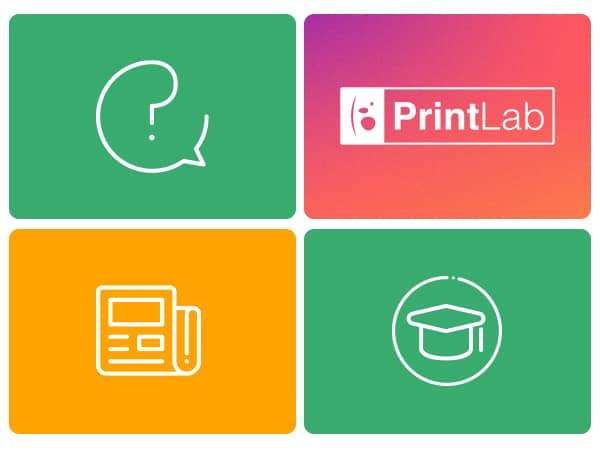 Explore the new Caldera website