Products
CalderaRIP supports the swissQprint Kudu
February 06, 2023
Caldera has announced the support of the brand-new Kudu printer in its market-leading RIP software. This high-end UV-LED printer further expands the RIP's portfolio of supported peripherals for large-format printing. Only a few months after the launch of its fourth generation of machines, swissQprint innovates again and promises increased reactivity, agility and performance.
Kudu— a premium printer with extra capacity
The Kudu was introduced at FESPA 2022 in Berlin, and became the most universal flatbed printer of swissQprint's large-format range.
In terms of creativity, versatility and productivity, the Kudu ticks all the boxes of a high-end model with 10 color channels and its 3.2x2m table. In addition to CMYK, users can supplement the process colors with up to 6 additional channels: light colors, white, varnish, orange, neon or primer for maximum application diversity.
"Kudu is equipped with state-of-the-art printhead technology, with an addressable print resolution of up to 1,350 dpi," explains Carmen Eicher, Director of Sales and Marketing at swissQprint.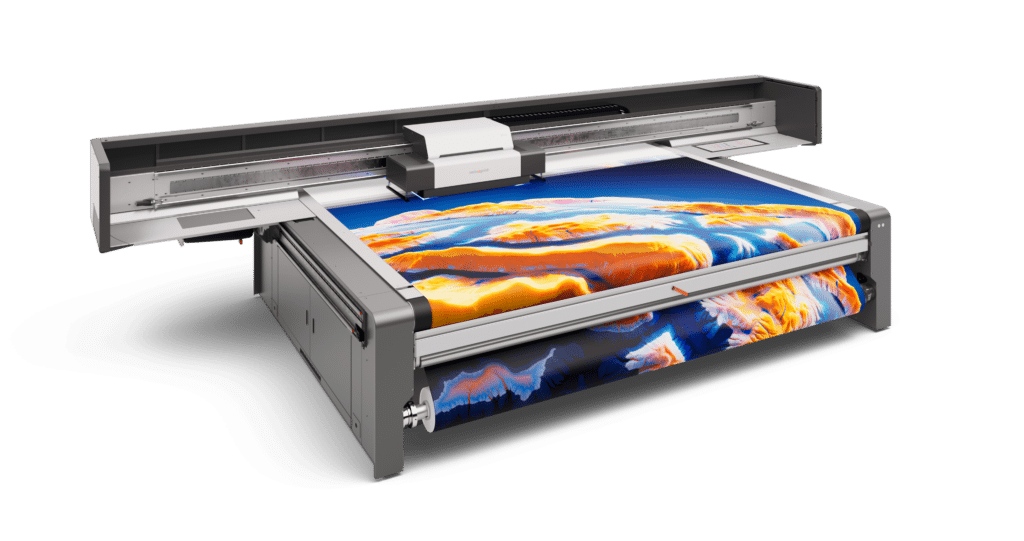 Achieve the best colors with Kudu & CalderaRIP
CalderaRIP is the optimal choice to drive and make the most out of your swissQprint investment.
Highly versatile and fully scalable, our multi-brand solution has already been adopted by thousands of print service providers around the world to tackle a variety of print & cut, indoor and outdoor applications while increasing their productivity.
Not only does Caldera come with the possibility to use white and varnish spot inks easily, but it also embeds premium components for color management:
The latest version of Adobe PDF Print Engine ensures the accurate reproduction of your designs
The outstanding x-rite i1Prism Profiler embedded in EasyMedia makes ICC profiling easy for all users, in order to achieve smooth gradients and accurate colors on all types of substrates
Want to optimize your ink consumption without compromising on quality and color accuracy? Our InkPerformer module, developed in association with the color expert Alwan, has been designed to help inkjet printers reduce their ink consumption while maintaining color accuracy and improving grey neutrality.