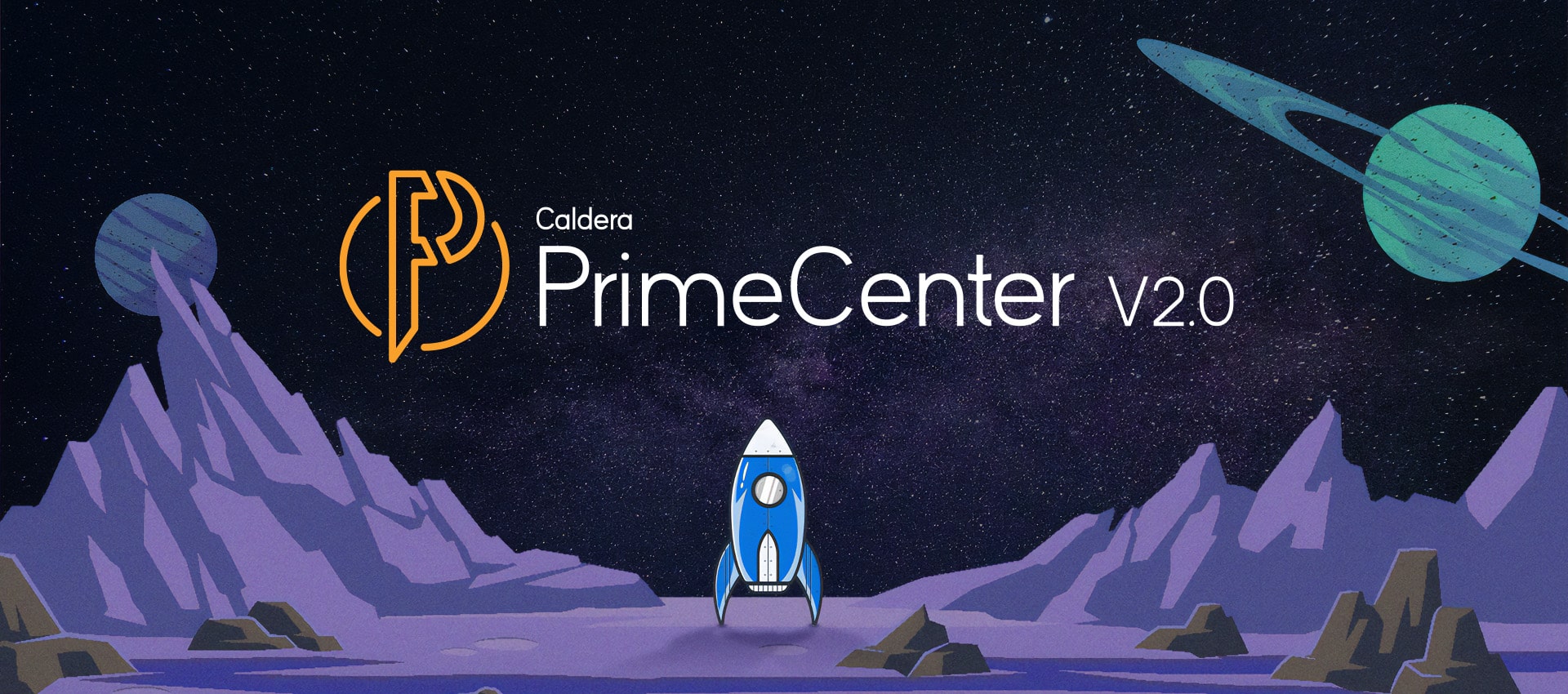 Press Releases
Caldera announces the release of PrimeCenter 2.0
June 15, 2022
French software creator Caldera has announced a new version of its prepress solution PrimeCenter. Starting June 15 2022, users will be able to update their PrimeCenter to version 2.0 and benefit from a revamped user experience designed to ease file preparation while increasing production efficiency.
Highlights of this new version include a brand-new user interface, a range of flexible fixups for file preparation, faster nesting, and a recipe queue for enhanced automation. Additionally, OS support has been expanded to include Windows 11 and macOS Monterey.
According to Justine Adam, Product Manager at Caldera, "Two years after the first release of PrimeCenter, our goal remains the same— providing a powerful prepress solution to ease file preparation and reduce media waste. With 2.0, our team has delivered extended possibilities for our customers, wrapped in a brand-new user experience to streamline prepress operations while boosting automation."
More space, more clarity, and an improved user experience— the new user interface provides a better separation between recipe configuration and recipe content to let prepress operators focus on the task at hand. Recipe configuration has never been easier, especially for dual-screen work environments. Furthermore, Version 2.0 introduces the light theme, and users can switch between light or dark directly from the software settings at any time according to their preferences.
When it comes to optimized layouts, the Nesting speed has been improved to save up to 10% time on large nesting operations. To help operators avoid waste and make the most out of their valuable media while delivering high-quality results, PrimeCenter 2.0 now features the possibility to activate internal registration marks without the edge marks to save up to 12% more space on the layout. Moreover, if users are not satisfied with the way shapes are grouped in their input files, the Split for re-nest feature will separate each shape into individual files and re-nest them in an optimized layout to reduce waste even further— and ease lettering applications.
Along with these enhancements, PrimeCenter 2.0 introduces the Recipe queue to save time and ease production automation. Available for PrimeCenter Pro and Max packages, it allows operators to place their configured recipes in a queue to let PrimeCenter run them while they focus on other tasks. PrimeCenter Pro makes it possible to run an unlimited number of semi-automatic recipes, and PrimeCenter Max can also run up to 10 fully automatic recipes simultaneously— making it a powerful tool for demanding production environments seeking to reduce manual processes.
Moreover, this new version further expands file preparation possibilities for printing and cutting, with more flexible fixups to help prepress operators manage the variety of input files. Users can easily resize their input files, or add grommets automatically or manually, either by quantity or distance between each grommet to save time when preparing banner files. To improve cutting accuracy on dark, transparent or reflective substrates, PrimeCenter features the possibility to add white or colored ink under and around the marks to improve the cutter detection.
To avoid manual errors, layouts are now automatically locked by default to ensure secure manipulation. Users can unlock layouts as needed to make last-minute modifications directly in PrimeCenter.
Sébastien Hanssens, VP Marketing & Operations says, "Version 2.0 brings real value for our customers. With more flexibility, more automation, and more savings, PrimeCenter is a real asset to push their business forward and support their growth— all from the prepress stage."
About Caldera
Headquartered in Strasbourg, France, Caldera is a software company developing innovative solutions for the large-format digital printing industry. Since 1991, their award-winning programs help print service providers to improve their productivity, cost-efficiency and color output. Caldera solutions provide advanced color management, prepress and image processing tools for the graphics, signage and textile markets.
Press contact: Sebastien Hanssens, VP Marketing & Operations