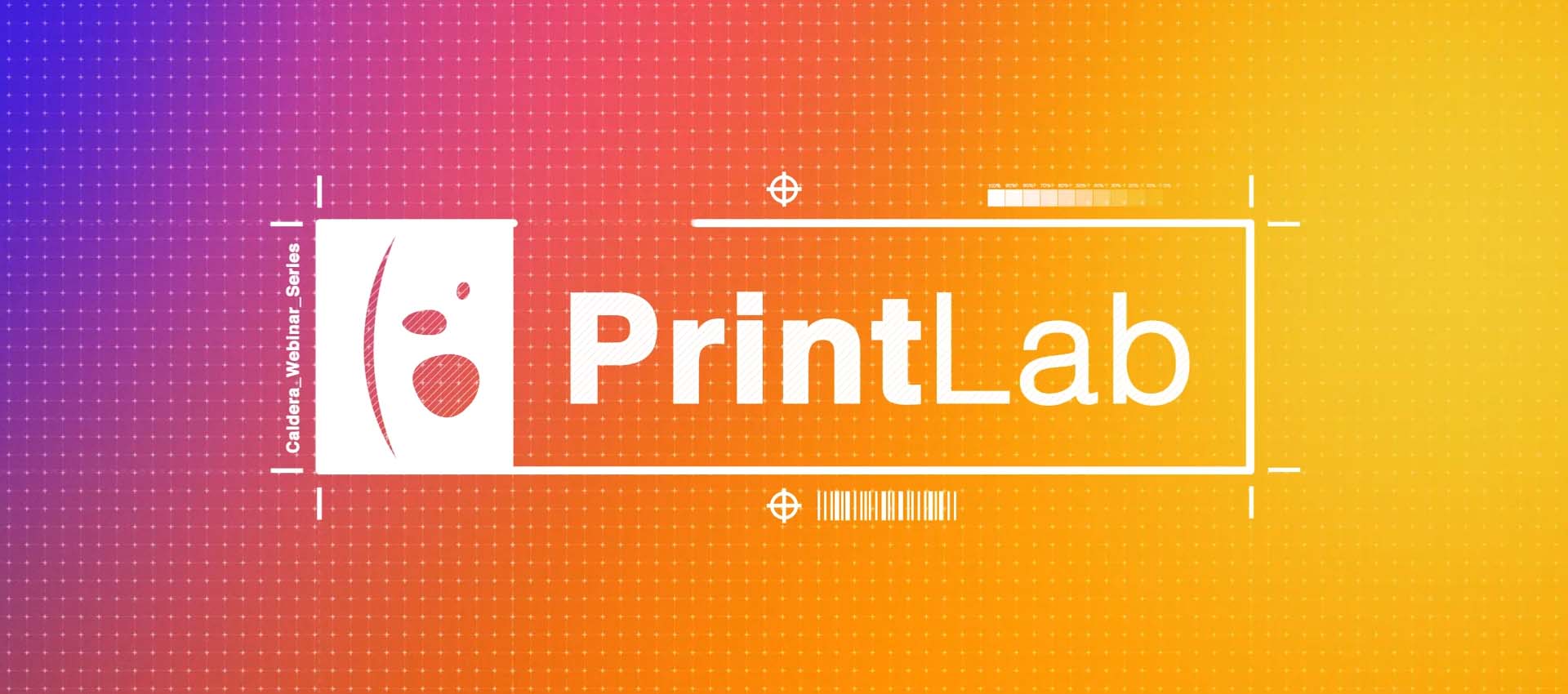 Tips & Tricks
Launching PrintLab, Caldera's application-oriented webinar series
February 15, 2022
Discover Caldera's educative webinar series
On February 23, 2022, the Caldera team will be hosting the first episode of PrintLab, our brand-new webinar series. Developed in collaboration with our partners, PrintLab aims to deliver high-quality educative content to help digital printing professionals in their daily operations.
This first PrintLab episode will be hosted by Arnaud Fabre, Product Manager at Caldera, and Viktor Lazzeri, Business developer at Barbieri Electronic, one of Caldera's technological partners. Through this episode, Arnaud and Viktor will discuss backlit printing and give the audience valuable information to improve file preparation and color rendering.
Don't miss the opportunity to ask all your questions to our experts during the live!
PrintLab registrations are open
For English-speakers, three sessions with live Q&A will be held on February 23. You will be able to select your preferred time slot during the registration. Note that the schedule is in Central European Time (CET)
Session 1, 8:00am-8:30am (CET)
Session 2, 10:00am-10:30am (CET)
Session 3, 5:00-5:30pm (CET)
Watch the replay
The replay of PrintLab #1 – Backlit printing is available on our YouTube channel.